CDT Codes D3331 and D2955: Use, Don't Abuse
By Ali Behnia, D.M.D., M.S.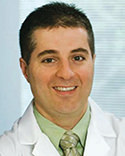 As chairman of the AAE's Practice Affairs Committee, one of my responsibilities is responding to AAE member questions about dental claims. I also run my own endodontic practice, so I know firsthand the frustrations of dealing with dental insurance companies. In May, I had the opportunity to join AAE President Dr. Linda G. Levin and Immediate Past President Dr. Terryl A. Propper at the AAE's biennial meeting with a group of 20 dental directors representing large dental insurers. The meeting was eye-opening on a number of levels.
Dental directors play a key role in setting payment policy, and because dental insurers have wide discretion in setting that policy, our best opportunity to influence is through dialogue. Our discussion covered a broad range of topics. Dr. Levin gave a well-received presentation on competency in endodontics, the importance of a single standard of endodontic practice and concerns about whether the current level of endodontic training in dental school supports that standard.
When we got down to the nuts and bolts of coding issues, I gained more insight into the adjudication of claims. I learned that dental insurers "auto-adjudicate" many endodontic claims, which can result in automatically denying or bundling certain codes. The payment policies are determined by the insurers' contracts with purchasers of insurance (typically employers) and by their claims analysis. Two CDT codes that we discussed in particular were D3331 (treatment of root canal obstruction) and D2955 (post removal).
D3331: A number of plans routinely deny D3331 due to perceived overuse by both general dentists and endodontists. Some providers file a D3331 for every root canal treatment. One of the dental directors referred to it, only partly in jest, as a "revenue enhancement code."
D2955: Dental plans view this similar to D3331 – an overused/abused code that some dentists use for simple post removals when preparing a retreatment.
The dental directors recognized that there are circumstances for which removing a root canal obstruction or a post is time consuming and complicated, but from their perspective, this is the exception and not the rule. They didn't offer a "silver bullet," other than encouraging AAE members to use D3331 and D2955 judiciously. The claim may still be denied automatically, but the practice can then appeal the denied claim and provide documentation (e.g., a radiograph or narrative) to demonstrate the unique complexity of that particular case.
We also advocated to the dental directors that they retain an endodontist as a consultant to review endodontic appeals because general dentists may not have the perspective or familiarity with the complex cases endodontic practices treat.
On behalf of the Practice Affairs Committee, I want to assure you that the AAE is at the forefront of advocating for our members regarding issues with third-party payers. My takeaway from the meeting with the dental directors was that we must be thoughtful in the use of our most commonly used CDT codes and have the evidence to support our treatment decisions. Though dealing with insurance carriers is an ongoing challenge for endodontists, your best defense is to provide comprehensive documentation with your claims that prove you are justified in receiving payment.